Post by NativeBeav on Jul 5, 2020 18:17:34 GMT -8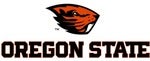 I'm using logic.
Remember the Unite the Right rally in Charlottesville in August 2017? If so, keep that in mind. Do you think it's fair to categorize that as racist?
Remember participants were chanting Jews will not replace us and crap like that. People that were there self-identified as neo-fascist, white nationalists, klansmen, and so on. Now OAN recently said that Black Lives Matter protesters planted pipe bombs at the Korean War Memorial in DC. OAN also said that the 75-year-old man that had his head bashed in Buffalo by Buffalo PD was trying to capture the radio communications signature of Buffalo policemen. OAN has said that Dr. Fauci funded the creation of the corona virus (at a lab in North Carolina). I feel very strongly that those three things are nonsense. Now this is where you need to make some guesses and extrapolate. If you asked 1000 of the marchers from Charlottesville who do they watch, believe, support more, CNN or OAN. I would be willing to bet that they prefer OAN. I also think the vast majority of very good high school football players agree with my statement. If those players perceive (it doesnt have to be the reality, only perception) that the OkSU football coach identifies with OAN, those that disagree with what OAN says will be less likely to attend OkSU. So I agree with you that it is sad that there may be a connection between Gundy's shirt and recruiting.
I believe the general theme of this post is why Gundy got hit financially by his employer.
If you are asking me "were there racists in the crowd at the rally", the answer is yes. Does OAN and the president have any control over that? No. If you are talking about the president's comments about Charlottesville - no, I do not. I am not sure what the OAN reported at the time - I was not watching. I have listened to the president's whole speech - have you? Or have you just listened to the cropped, truncated version of it. The Charlottesville story has been debunked time and time again as fabrication and spin, by showing that the comments by the president were taken out of context. But CNN? They will never admit they were spinning the speech to make points with their viewers (the few that are left), just like Adam Schiff pulling out of his a@@ the reading of the supposed transcript of the phone call between Trump and the Ukranian President. Seriously, there is always like 10 people listening in on those calls. Adam wasn't counting on that, or the release of the transcripts. Thank God for body cams, dash cams and transcriptionists. It makes it that much harder to push a narrative, when the hard cold truth about something that was said is revealed.
The rest of what you reference? I either do not have enough information, or it has already been commented on. But, here is an interesting link for you: